CP-Net Science and Family Day 2017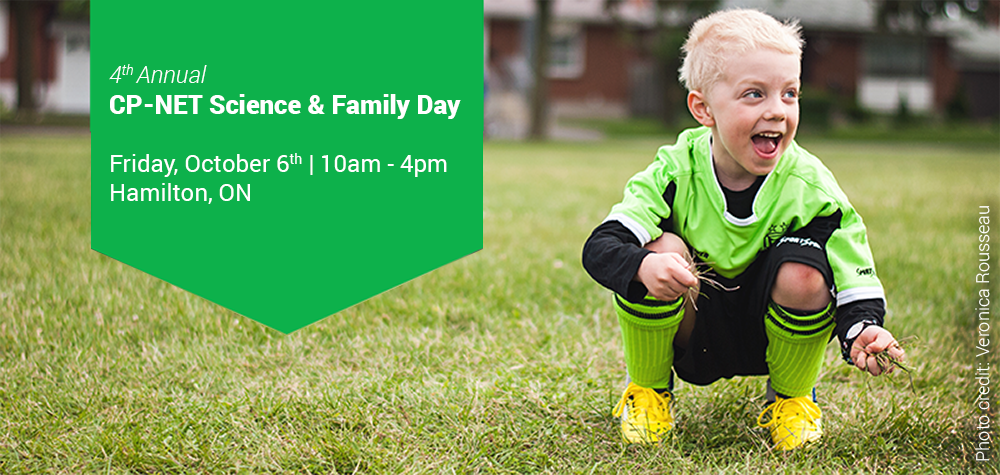 Celebrate World Cerebral Palsy Day with us at the 4th Annual CP-NET Science & Family Day!
October 6th, 2017 (World CP Day)
10am- 4pm
David Braley Health Sciences Centre (McMaster University),
Hamilton, Ontario​

CP-NET and CanChild are excited to invite families, caregivers, clients, healthcare professionals and researchers to join us for a day of research and celebration in recognition of World Cerebral Palsy Day.

All are welcome to attend! All talks will be presented in plain language with a family audience in mind.
Join us afterwards for a CP Community Resource Open House and World CP Day Celebration from 3 - 4pm. Network, have fun, and celebrate all that we can do together to improve the lives of children and youth living with CP and their families!

CP-NET Science & Family Day is for everyone!
We have a number of options to make it easier for families, youth and individuals with CP to join us:
Free onsite childcare
We are pleased to offer free onsite childcare by Cornerstone Support Services. Please contact Brie Chauncey (chaunceb@mcmaster.ca) for details.
Financial support
Financial support for registration and travel to the event is available for families, youth and individuals with CP if needed– please contact (in confidence) Brie Chauncey (chaunceb@mcmaster) for details.

Registration fee includes morning refreshments, lunch and a gift:

• $25 per client/caregiver/family-member
• $40 per clinician/not-for-profit organization representative/other
Space is limited, so please register by September 29th!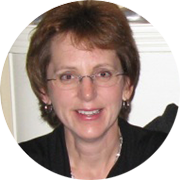 Dr. Shelly Weiss
​
Dr. Shelly Weiss is a Neurologist at the Hospital for Sick Children (SickKids) and a Professor in the Faculty of Medicine, University of Toronto. She has been involved in evaluation of children with sleep disorders for more than 20 years and currently directs the Neurology/Sleep Clinic at SickKids. She is also President of the Canadian Sleep Society and Co-Principal Investigator for the "Better Nights, Better Days" Sleep Program for Children with Neurodevelopmental Disorders.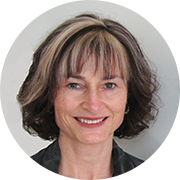 Dr. Kerry Boyd

Dr. Kerry Boyd is an Associate Clinical Professor with the Department of Psychiatry and Behavioural Neurosciences at McMaster University. She has devoted most of her psychiatric career to working with people who live with developmental disabilities (DD). She is a developmental psychiatrist who works at McMaster Children's Hospital's Autism Spectrum Disorder Service, and Bethesda Clinical Services. She also serves as Bethesda's Chief Clinical Officer. Dr. Boyd's research activities are focused on DD/ASD healthcare experience, education, and program evaluation.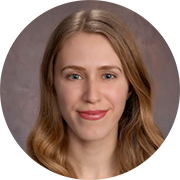 Kira Gossack-Keenan

Kira Gossack-Keenan is a senior medical student at McMaster University. She has an interest in global health, and recently completed a two-month research project throughout Asia, with the support of the Jodie Ringash and Glen Bandiera Renaissance Award. Her project focused on the interplay of disability and visual art.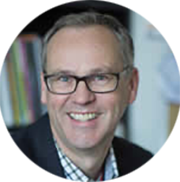 Dr. Jan Willem Gorter

Jan Willem Gorter is the Director of CanChild, and Professor in the Department of Pediatrics and an associate member in the School of Rehabilitation Science at McMaster University. Jan Willem has training in rehabilitation medicine (physiatry) with a special clinical and research interest in transition services for youth with developmental disabilities. Jan Willem's research at CanChild focuses on the themes of family, function and fitness and includes clinical studies and health services research.