Amanda St. Dennis Profile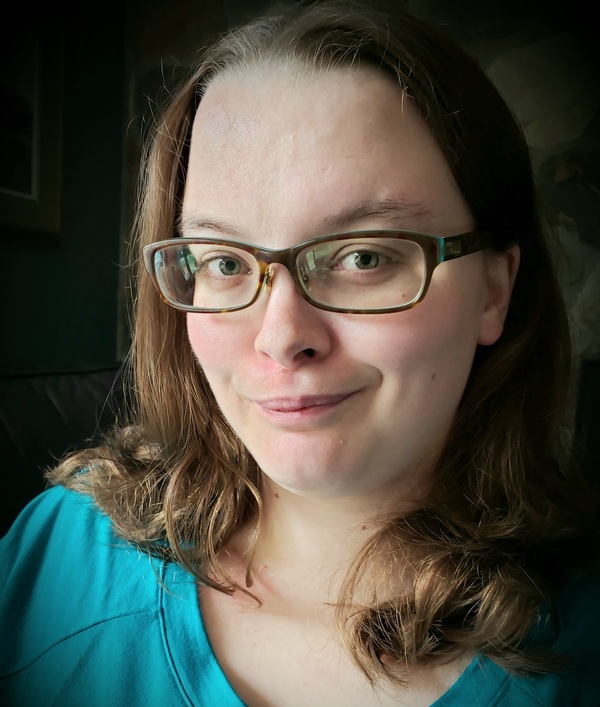 Last spring, Bloom posted on Facebook about an upcoming CP-NET webinar on mental health in adolescents and young adults. Happy to see such an important topic being discussed and investigated, Amanda St. Dennis commented on the Facebook post to reiterate how important conversations around mental health are for young people. She wished more research had been done when she was younger and struggling with her mental health.
Thinking that Amanda may have some useful insights, Bloom's editor put her in contact with CP-NET. Not long after becoming a participant in the MyStory project, Amanda became a member of the CP-NET Stakeholder Advisory Committee and the Transition Hub. More recently, she became a co-investigator on the Youth Engagement in Research project. While she had not expected all of this to come from one comment on that Bloom Facebook post, Amanda is thrilled to be engaged in research, using her education, background, and experience to help others, particularly during the pandemic.
In June, Amanda graduated from Carleton University with a Bachelor of Arts Honours degree in Child Studies with a minor in Disability Studies. She also has over ten years of experience working with youth with disabilities as a personal support worker and camp counsellor at Easter Seal Ontario's Merrywood Camp.
This is all in addition to being a woman with disabilities, including mild to moderate Spastic Right-side Hemiplegic CP, Non-verbal Learning Disorder, ADHD-combined type, and General Anxiety. As her father was a part of the military, Amanda grew up navigating the healthcare systems and services available in multiple locations throughout Manitoba, Ontario and the North West Territories, often struggling to access the care she needed and deserved.
As can be seen, Amanda has a wealth of knowledge and experience that can inform CP-NET research priorities and projects. In joining the network, she has enjoyed having her voice heard, putting her education to use, and improving the lives of younger generations with an organization that listens to and works closely with all key stakeholders, such as herself. "They are actually listening to their stakeholders, to the people that this research affects directly, and they want to do better." Amanda also appreciates the CP-NET approach to research. She says it's more than data and written work; it's also discussion and collaboration based on everyday experience and practice from multiple perspectives.
Put simply, engaging in research with CP-NET has given Amanda a greater sense of purpose and connection. "I matter, I matter because I have a disability, I matter because I have navigated the healthcare system," she says. "I think that's the biggest impact. And I think this could be one of the biggest impacts for other youth and young adults with disabilities."
With this in mind, Amanda's advice for other youth and young adults with disabilities who are thinking about engaging in research is just to try it. She explains that parents, clinicians, and peers can tell youths about the importance and benefits of research engagement, but they won't know if it's for them until they try it for themselves. And even if it turns out not to be for them, they still have a voice and made a difference. "A small action can shape a big result."