Webinars and Presentations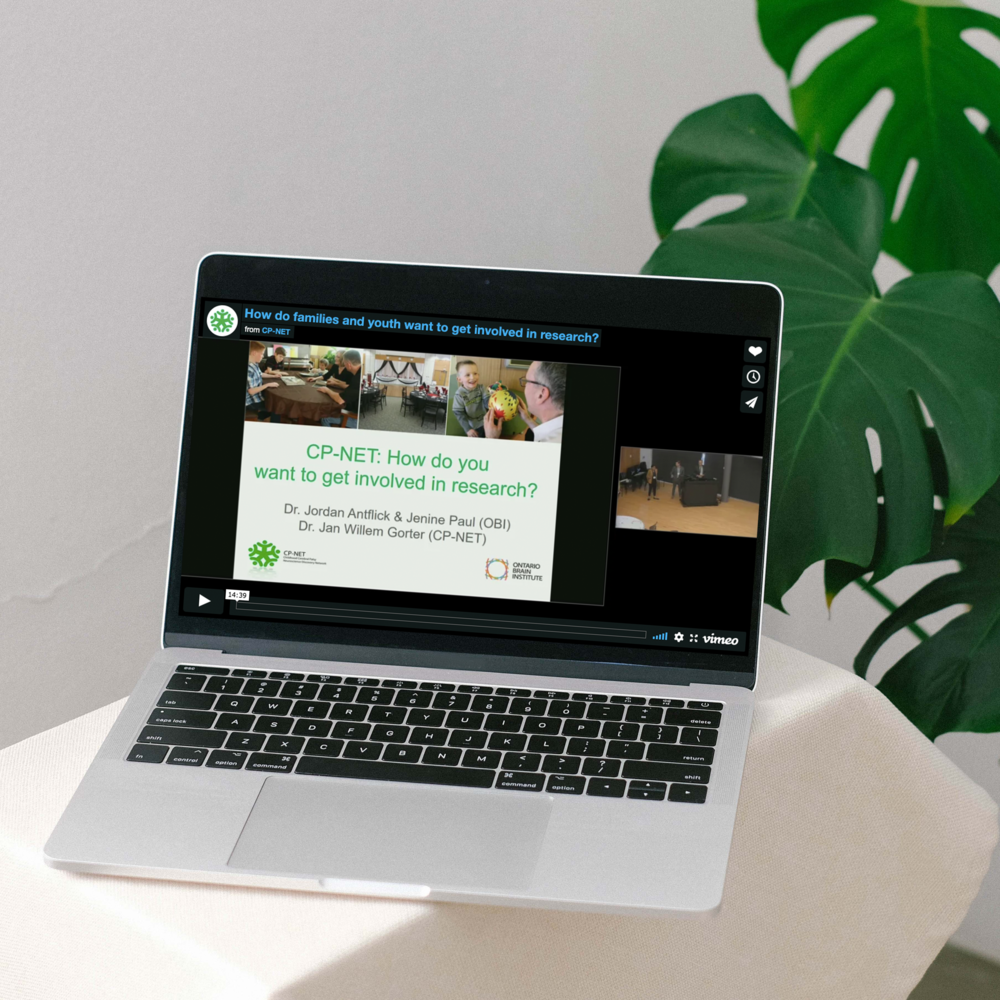 Webinars
CP-NET Meet the Author: "Disfigured: On Fairy Tales, Disability, and Making Space
Presented by Amanda Leduc. Hosted by Alice Kelen Soper.
Mental Health in Adolescents and Young Adults with Cerebral Palsy
Presented by Dr. Jan Willem Gorter on May 21, 2020
Presented by Judith McGill, Danny Steeves, Diane Peacock, Dianne Eby and Michelle Eby on March 30, 2020
Communication Technology for Children with CP
Presented by Johanna Geytenbeek, Danijela Grahovac and Fanny Hotzé on November 29, 2017
Growing up with CP: Mental health & well-being
​Presented by Jessica Geboers, Georgia Beauchemin & Jan Willem Gorter on April 21, 2017
Pain Prevention and Treatment in Children and Young People with Cerebral Palsy
​Presented by Dr. Darcy Fehlings and Dr. Shauna Kingsnorth on November 23, 2016.
Complementary and Alternative Therapies (CAMs): What are the Issues and Why are they so Heated?
Presented by Dr Peter Rosenbaum on January 9, 2015