Events
Since 2014, Childhood Cerebral Palsy Integrated Neuroscience Discovery Network (CP-NET) has been bringing together families, caregivers, healthcare professionals, and researchers for a day of research and celebration in recognition of the World Cerebral Palsy Day.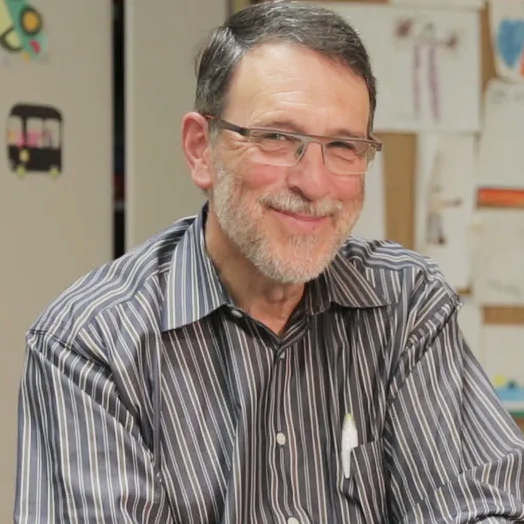 Dr. Peter Rosenbaum is a Professor in the Department of Pediatrics and an Associate Member of the Department of Clinical Epidemiology and Biostatistics at McMaster University. He has held more than 80 peer-reviewed research grants and is a contributing author to over 350 peer-reviewed journal articles and book chapters. He co-authored "Cerebral Palsy: From Diagnosis to Adult Life", and co-edited "Life Quality Outcomes of Children and Young Adults with Neurological and Developmental Conditions".
Topic: New ways of thinking around Cerebral Palsy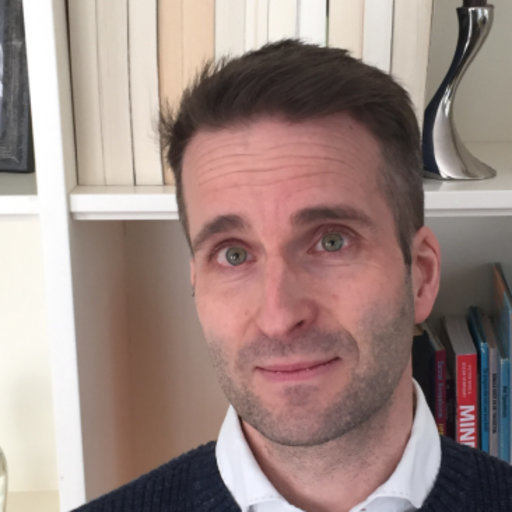 Dr. Olaf Verschuren is an Assistant Professor at the Brain Center Rudolf Magnus and Center of Excellence for Rehabilitation Medicine, University Medical Center Utrecht. The overall goal of his innovative research is to improve the physical health of people with Cerebral Palsy. Therefore, he has broadened his research areas to include physical activity, sleep and nutrition. Managing these three components, preferably in a comprehensive fashion, will afford a vitally important opportunity to promote the health of people with CP across the lifespan.
Topic: Sleep and Cerebral Palsy
Breakout Session Speakers
Breakout sessions will highlight the four CP-NET theme areas: Clinical Database, Genomics/Epigenetics, Wellness and Neurotechnology.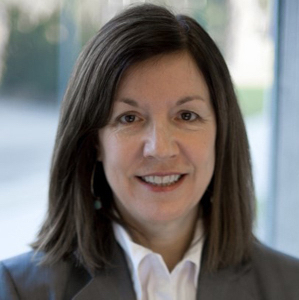 Dr. Darcy Fehlings is a Professor in the Department of Paediatrics at the University of Toronto and the Lead Investigator of CP-NET. Her research focuses on the innovation and evaluation of interventions for children with cerebral palsy. Dr. Fehlings is a Senior Clinician Scientist in the Bloorview Research Institute and leads the CP Discovery Project in the Canadian NeuroDevNet Networks of Centres of Excellence.
Topic: Clinical Database (Learn about the comprehensive clinical database of CP-NET that allows researchers to study the risk factors of Cerebral Palsy)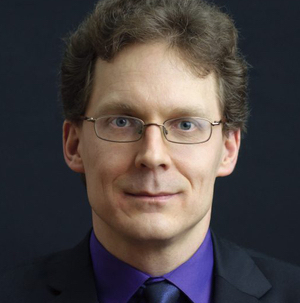 Dr. Richard Wintle is the Assistant Director of The Centre for Applied Genomics at The Hospital for Sick Children and the Assistant Scientific Director of CP-NET. Dr. Wintle trained in Molecular and Medical Genetics at the University of Toronto. He worked in two biotechnology companies, managing research programs focused on the genetics of complex inflammatory diseases and high-throughput genotyping services.
Topic: Genomics/Epigenetics (Examines the roles of genes in understanding the complexity of Cerebral Palsy)​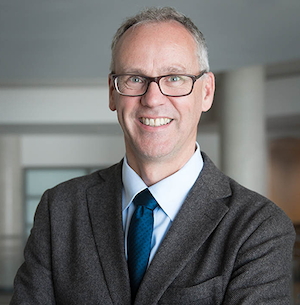 Dr. Jan Willem Gorter is the Director of CanChild and Professor in the Department of Pediatrics at McMaster University. His research at CanChild focuses on the themes of family, function and fitness and includes clinical studies and health services research. He currently leads the Stay-FIT program which studies the effects of a physical activity and active lifestyle intervention for youth with cerebral palsy (CP).
Topic: Wellness (Explores physical activity and active lifestyle of adolescents and youth with Cerebral Palsy)​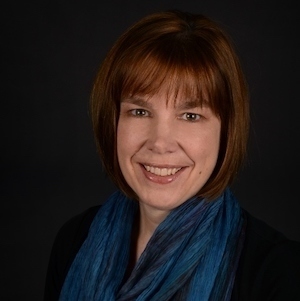 Dr. Anna McCormick is one of four individuals in Canada who has a dual specialty in Pediatrics and Rehabilitation Medicine. She is the Medical Director of the Rehabilitation Services at the Children's Hospital of Eastern Ontario. She is a consultant at the Ottawa Children's Treatment Center and an Associate Professor at the University of Ottawa. Her research interests include transition to adult care, spasticity management, and connecting patients with research through involvement with databases.
Topic: Neurotechnology (Highlights the technological innovations for improving the lives of children and youth with Cerebral Palsy)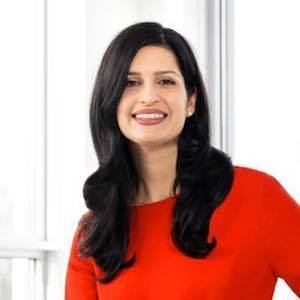 Dr. Hana Alazem is a Physician in the Division of Development and Rehabilitation and an Assistant Professor in the Faculty of Medicine at University of Ottawa. She completed her clinical fellowship in Pediatric Rehabilitation at the University of Ottawa, one of two programs that offers this unique training in Canada. Her research interests are in robotic technology for children with physical disabilities, early diagnosis in cerebral palsy as well as establishing sustainable rehabilitation frameworks in northern communities.
Topic: Neurotechnology (Highlights the technological innovations for improving the lives of children and youth with Cerebral Palsy)​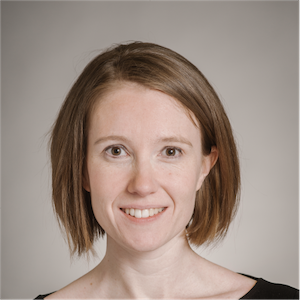 Dr. Elaine Biddiss is a scientist at the Bloorview Research Institute and an Assistant Professor with the Institute of Biomaterials and Biomedical Engineering at the University of Toronto. Her research focuses on the design of technologies that enable children with disabilities to participate more fully in arts, music, physical activities and therapies. She is currently working with Dr. Darcy Fehlings on the design of motion-based video games and the development of virtual reality therapies for children with cerebral palsy.
Topic: Neurotechnology (Highlights the technological innovations for improving the lives of children and youth with Cerebral Palsy)​
Graduate Student Quick Hits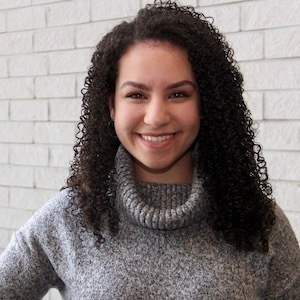 Sandra Abdel Malek completed her undergraduate degree at the University of Waterloo in Health Studies with a joint honours in Psychology in 2015. She then completed her Master of Science degree at the University of Waterloo in Public Health & Health Systems in 2018 with a focus in behavioural neuroscience. After gaining experience doing basic science research, Sandra realized her passion for working directly with people rather than in a lab. She is currently a PhD student at McMaster University in the School of Rehabilitation Science, working under the supervision of Dr. Jan Willem Gorter. Sandra's PhD research is on the experience of immigrant youth with disabilities as they prepare to transition from pediatric to adult healthcare services, a topic that is near and dear to Sandra's heart.
Topic: Dealing with Every Day Life: Exploring Determinants of Adaptive Behaviour in Children with Hemiplegic Cerebral Palsy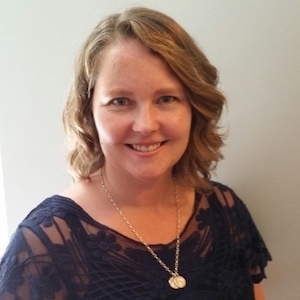 Dr. Heather Shearer received her Doctor of Chiropractic degree from the Canadian Memorial Chiropractic College and her MSc in Medical Science from the University of Toronto. She is currently a PhD candidate in Clinical Epidemiology and Health Services Research at the Institute of Health Policy, Management and Evaluation at the University of Toronto. Dr. Shearer's research focusses on identifying and understanding short-term pain trajectories and their association with physical and psychological well-being in children and youth with cerebral palsy. She has been awarded funding for her academic program and thesis projects from Brain Canada-Kids Brain Health Network, the Frederick Banting and Charles Best Canada Graduate Scholarship Doctoral award, and the Norman Saunders Complex Care Initiative grant (Sick Kids Foundation).
Topic: Does bodily pain intensity change in people with cerebral palsy? A systematic review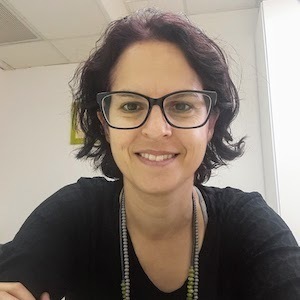 Dr. Tamar Silberg is a Pediatric Rehabilitation Psychologist and a Clinical Neuropsychologist working as the head of the psychological research unit at the Pediatric Rehabilitation Department, Sheba Medical Center, Israel. In addition, she is an Assistant Professor at the Department of Psychology, Bar Ilan University, Israel. Her research focuses on cognitive skill-learning abilities among children with developmental disabilities, such as CP, as well as on the psychological implications of parenting a child with a chronic disability. Dr. Silberg works with children with chronic medical conditions and their families. She is an expert in conducting cognitive behavioral therapies along with bio-feedback relaxation techniques and Mindfulness Based Stress Reduction (MBSR) interventions for children with various chronic health conditions.
Topic: Cognitive behavioral pain management program for children and youth with CP: a feasibility study
"If I knew then what I know now" Panel Session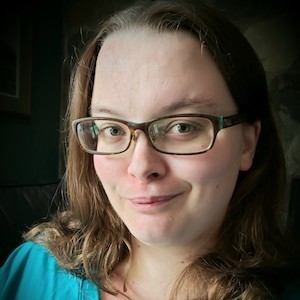 Amanda St. Dennis lives with mild to moderate spastic right-side Cerebral Palsy as well as Attention Deficit Disorder combined type, Nonverbal Learning Disorder and anxiety. She received her Developmental Services Worker Diploma with Honours at Algonquin College and her Bachelor of Arts Honours in Child Studies Minor in Disability Studies with High Honours at Carleton University. She has worked 10 years as camp staff at Easter Seals Ontario Camp Merrywood. Amanda is extremely passionate about accessibility, disability advocacy and disability rights, inclusion and giving back to her community. In her leisure time, she enjoys horseback riding as well as continuing her understanding of the field of disability studies.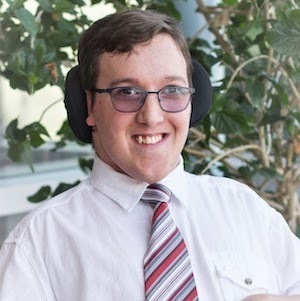 Danny's positive attitude and determination have led him to many opportunities to make a difference in the lives of others. He has been privileged to share his experiences in many public speaking opportunities across Ontario. In the past, Danny has enjoyed working within his community to make it more accessible for everyone, including building portable ramps and distributing to local businesses, in partnership with the municipality of North Perth, StopGap.ca, and local businesses. He is an active member of the CP-NET Advisory Committee and has also partnered with Eric Goll and Empowering Ability. Danny runs the social portal of the Empowering Ability club, hosts a talk show on YouTube called Possibilities and works as a Twitter specialist for Leslie Motors.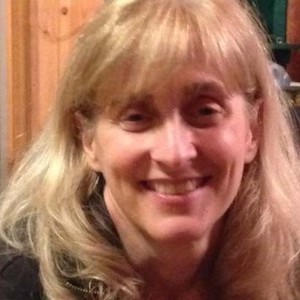 Susan is mom to three kids aged 25, 23, and Megan, who has left hemiplegia and is now 20. Megan is currently attending the University of Waterloo and swims on the varsity swim team. Susan has been a member of the CP-NET parent advisory council since its inception in 2013.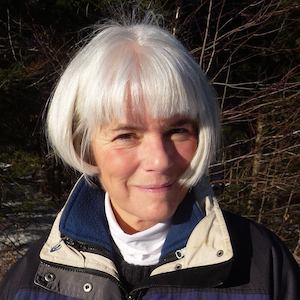 Donna Thomson is a caregiver, author and activist. She is the mother of two grown children, one who has severe cerebral palsy and medical complexity. Donna is the co-author (with Dr. Zachary White) of The Unexpected Journey of Caring: The Transformation of Loved One to Caregiver (Rowman & Littlefield, 2019) and author of The Four Walls of My Freedom: Lessons I've Learned From a Life of Caregiving (McArthur and Co., 2010 and The House of Anansi Press, 2014). She blogs regularly at The Caregivers' Living Room. Donna is Vice-Chair of Kids Brain Health Network and is a leader and instructor in family engagement in health research. She is a co-designer and co-instructor of The Family Engagement in Research Course and the facilitator of the Caregiving Essentials Course, both at McMaster University.