Dr. Charles Raybaud
Researcher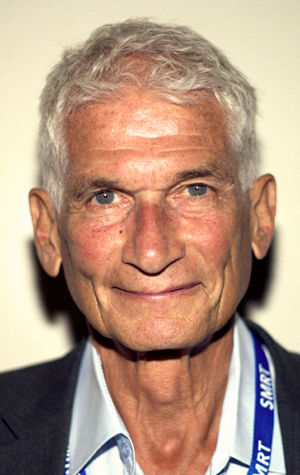 Biography
Graduated from Faculty of Medicine of Marseille, France; trained in Clinical Neurosciences, Neuroanatomy and Neuroradiology both in Marseille and Mallinckrodt Institute of Radiology, Saint Louis, Missouri. Staff Radiologist and Assistant Professor in Neuroradiology at University Hospital Timone, Marseille 1973, in charge of Paediatric Neuroradiology. Associate Professor of Radiology, Marseille 1980. Visiting Professor in Paediatric Neuroradiology, University of Wisconsin Medical School, Madison, Wisconsin 1984-85. Head of Radiology, University Hospital Nord, Marseille and Professor, Universite de la Mediterranee 1985. Professor and Head of Neuroradiology at Timone University Hospital, Marseille, 1998.
Moved to Toronto in 2004 to become Division Head of Neuroradiology, The Hospital for Sick Children and Professor of Radiology, University of Toronto. Derek Harwood-Nash Chair in Medical Imaging since 2011.
Areas of Focus
Brain development in health and disease and its disorders (this includes: brain malformations and genetic disorders, diseases of the brain in fetuses and infants, mental delay/autism and a long standing interest in epilepsy).