Dr. Virginia Wright
Associate Member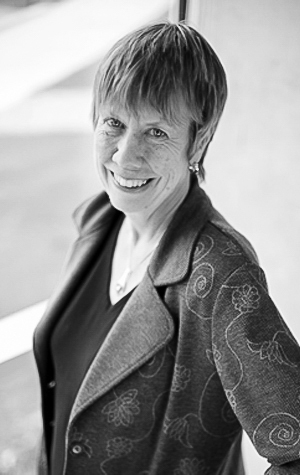 Biography
Virginia Wright is a registered physiotherapist with graduate training (PhD, McMaster University) in health research methodology with additional training through a Career Development Award (2007 to 2011) with the Canadian Child Health Clinician Scientist Program. She is a Senior Scientist in the Bloorview Research Institute in Toronto and leads the SPARK (Supporting Physical Activity rehabilitation Research for Kids) Lab. She is also Professor in the Department of Physical Therapy at the University of Toronto. Virginia holds the Holland Bloorview Chair In Pediatric Rehabilitation (2012 to 2022) at Holland Bloorview Kids Rehabilitation Hospital. Her primary research interests are in the design and validation of outcome measures for children with physical disabilities, evaluation of change within the context of the ICF, and in promoting the use of these measures both clinically and in research to evaluate the effects of pediatric rehabilitation interventions.

Areas of Focus
Developing and validating outcome measures, as well as evaluating the effectiveness of interventions in pediatric rehabilitation. Areas of interest include gross motor measures, advanced motor skills, quality of movement, physical literacy, robotic associated gait training, and life satisfaction for children and youth with chronic conditions (in particular those with cerebral palsy, acquired brain injury, autism spectrum disorder, or upper/lower extremity amputation).
Resources
The Quality FM is an observational instrument to be used in the evaluation of the quality of movement in children with cerebral palsy.
In this communication we want to share our study protocol as part of a program to support physical activity for youth with cerebral palsy (CP) using a focus group methodology.
A clinical decision-making process outlining how therapists can use motor learning strategies in practice.