Dr. Peter Rosenbaum
Co-Founder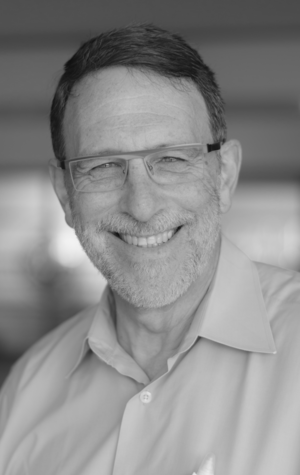 Biography
Peter Rosenbaum, M.D., FRCP(C), DSc (HC), FRCPI Hon (Paed) RCPI, joined the faculty of McMaster University in July 1973 and has been a Professor of Pediatrics since 1984. He is a Professor in the Department of Pediatrics and an Associate Member of the Department of Clinical Epidemiology and Biostatistics at McMaster University. He held an inaugural Tier 1 Canada Research Chairs (2001- 2014). In 1989, Peter co-founded the award-winning CanChild Centre for Childhood Disability Research, a health system-linked research unit now recognized worldwide for its research and dissemination activities.

Peter has held almost 100 peer-reviewed research grants and is a contributing author to over 430 peer-reviewed journal articles and book chapters. He has been an invited lecturer and keynote speaker in >30 countries. He co-authored "Cerebral Palsy: From Diagnosis to Adult Life" (2012), and co-edited "Life Quality Outcomes of Children and Young Adults with Neurological and Developmental Conditions" (2013) with Dr. Gabriel Ronen. In 2016, he and colleagues published a book on ethical dilemmas in developmental medicine, and in 2019 they published a book on the WHO's International Classification of Functioning, Disability and Health (Kraus de Camargo O, Simon L, Ronen GM, Rosenbaum PL. ICF: A hands-on approach for clinicians and families. London: Mac Keith Press, 2018, 978-1-911612-04-9)

Peter has worked with almost 80 graduate students and has been a graduate supervisor or committee member at the Universities of Oxford, Utrecht, Witwatersrand, and Toronto in addition to McMaster. From 2012-14, he was a consultant to UNICEF's Expert Consultation on the Collection of Data on Children with Disabilities. His awards include the Ross Award from the Canadian Pediatric Society (2000); an Honorary Doctor of Science degree, Université Laval (2005); the AACPDM's first Mentorship Award (2007) and its Lifetime Achievement Award (2014). In 2015, he received the inaugural Holland Bloorview Medal of Excellence for "outstanding achievement and leadership in making positive global advancements in the field of childhood disabilities. In October 2017, he was honoured by the University of Haifa with the university's Carmel Award of Merit in recognition of his lifetime achievements in childhood disabilities research. In May 2018, he received the Fondation Paralysie Cérébral/Fondation Motrice Prize at the 30th annual meeting of the European Academy of Childhood Disability. In October 2022 he was awarded an honorary Fellowship in Paediatrics by the Royal College of Physicians of Ireland.
Areas of Focus
Childhood disability, family-centred service, child and family well-being in families of children with 'complicated lives', measurement and functional classification in childhood disability, promoting evidence-based services in this field.
Resources